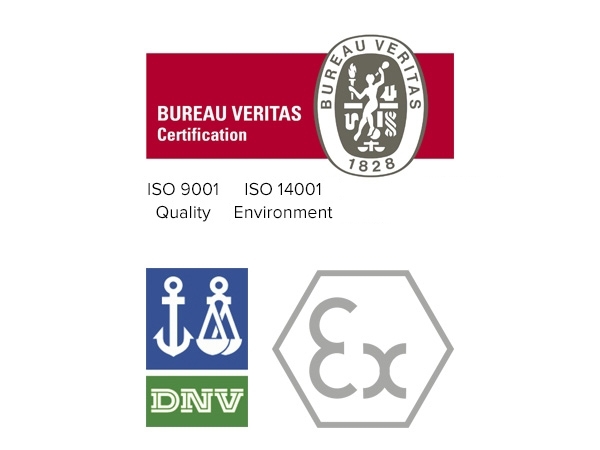 A Quality Conscious Organization
Huhnseal AB has a certified Quality System in accordance with ISO 9001, ISO 14001.
Quality, technical competence and service are the means to compete in the market and the basic elements of our business strategies, with the intention of always considering the Customer in first place and having "the highest Customer satisfaction in accordance with the Customer's expectations and requirements as our objective, as a result of the high quality of our products and our services"
Meccanotecnica Umbra therefore wants to present itself as a leading partner, where all business processes are aimed at continuous improvement that is certain to guarantee a long-term partnership with its Customers.
Huhnseal AB has the following overall objectives:
To develop and manufacture customized mechanical sealing solutions that satisfy our customer's requirements and thereby becoming the customers' first choice as partner;

To minimize the environmental impact of our activities;

To provide a good physical, mental and social working environment for our employees and partners.

Huhnseal AB intends to reach these objectives by:
Promoting a quality awareness, an environmental awareness and core values that permeate the entire organization, from first customer contact to delivery.

Maintaining a production system with as few interruptions, as constant quality and as few non-conformities as possible, with low environmental impact where waste is minimized and pollution is actively prevented, and providing a reasonable balance between man, machine and organization, where we actively prevent occupational hazard, injury and illness.

Continually increasing competence, laying the base for robust production capacity through
healthy and skilled employees.

Being aware of and complying with applicable laws, regulations, customer specifications and other relevant obligations.

Continuously improving our processes and products, their environmental performance (where it is ecologically motivated, technically possible and economically reasonable), our work environment and our handling of working environment questions and our management system.