Mechanical Seals for Compressors
Huhnseal offers a complete line of compressor seals for the refrigeration industry. Our mechanical seals meet the highest demands for screw compressors and reciprocating compressors.
The mechanical seal is a critical component related to compressor reliability.
Our goal is to offer the best possible sealing solution for each application and hereby improve the equipment reliability, reduce refrigerant and energy consumption hence lower the total cost of operation.
We achieve this by offering high quality and durable seals and by establishing a strong partnering relationship where we focus on customers' needs and priorities.
Huhnseal offers a standard seal range up to a highly specialized seal for demanding applications.
With Huhnseal's vast application knowledge we can help to increase time between repairs with improved profitability and quality, while at the same time lowering its energy and environmental impact.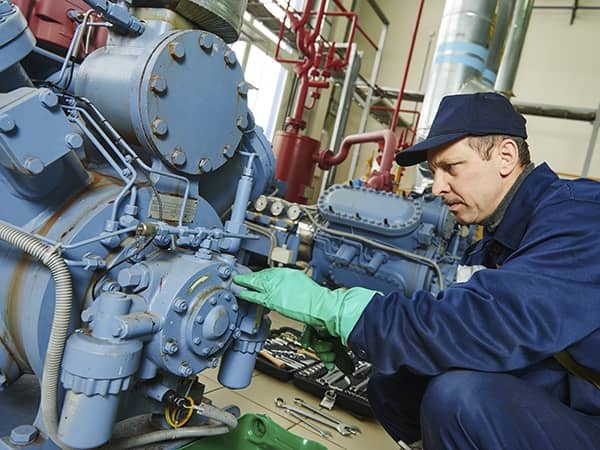 MATERIALS OF MECHANICAL SEALS IN COMPRESSORS
Carbon
Silicon Carbide
Silicon Carbide Graphite Composite
Special Casts
Chloroprene
HNBR
FEPM
FFKM
Stainless Steel
Duplex Steel
Titanium


CHARACTERISTICS OF MECHANICAL SEALS IN THE REFRIGERATION
High resistance

Long life

Great reliability

Power saving

Easy to be repaired
Selection of Refrigeration Industry